Consulting, management and operational services tailored to your needs
A professional and experienced core team will offer you customised advice and support during the preparation and realisation of your project. Depending on requirements, top specialists from our comprehensive network will also be on hand to assist you – from visionaries, doctors and architects to experts in training and recruitment in the spa and healthcare sector.
In addition to extraordinary spas, we also work on behalf of our customers to develop day spas, private spas, boat spas, special interest spas (e.g. kids' clubs and army spas), beauty and fitness centres and health centres with a focus on medical spas, rehabilitation and prevention, including preventive occupational health care – all f which are becoming increasingly popular. We are also the ideal contact with regard to the development of major projects, such as the creation of healthcare cities.
We precisely tailor our services to your needs. Whether you want individual consultancy or operational services or are looking for an operator or a general contractor: Premedion will provide you with flexible and customised support in the fields of consulting, management and operational services.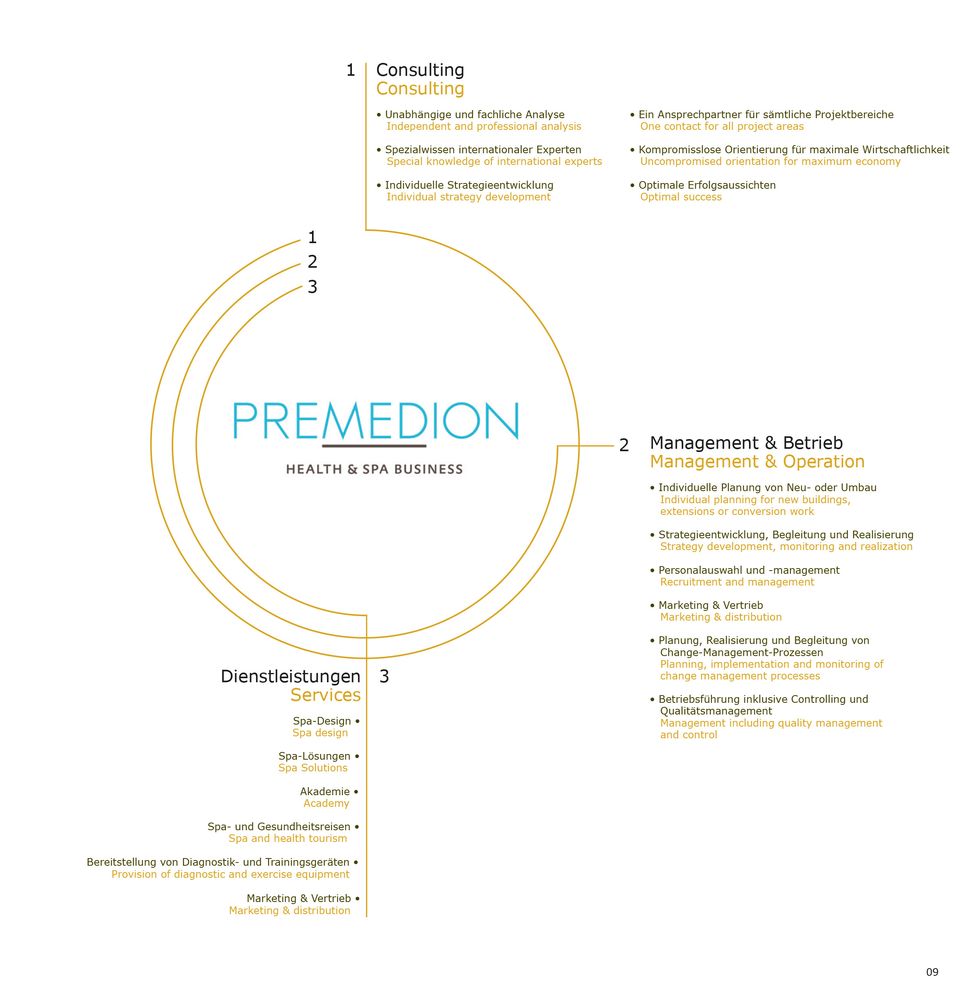 Independent and professional analysis
Special knowledge of international experts
Individual strategy development
One contact for all project areas
Uncompromised orientation for maximum economy
Optimal success
Individual planning for new buildings, extensions or conversion work
Strategy development, monitoring and realization
Recruitment and management
Marketing & distribution
Planning, implementation and monitoring of change management processes
Management including quality management and control
SPA design
SPA Solutions
Academy
SPA and health tourism
Provision of diagnostic and exercise equipment
Marketing & distribution